Again, another not-so-long hiatus broken by a blog post from yours truly.
And yes, you might ask: "What's the frequency, Raipo?"
Been up and around lately, a lot of good things happened. Most of it I've already braodcasted in my Facebook wall. For one, I now own a Real Grade 1/144 RX-78-2 Gundam: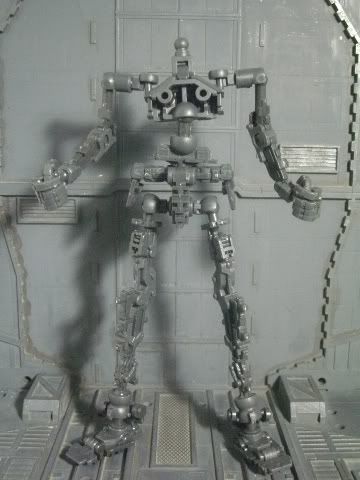 Real Grade 1/144 RX-78-2 Gundam
I was ecstatic when I held this kit in my arms. I never usually anticipate a kit but this one made me so excited from the day that it was announced. Basically, it's a scaled down Master Grade kit with a lot of gimmicks and features not found on any other 1/144 Gundam kit. A true Bandai Masterpiece if I might say.
I just snap-built the whole thing and I'm planning to paint it. More pics of it: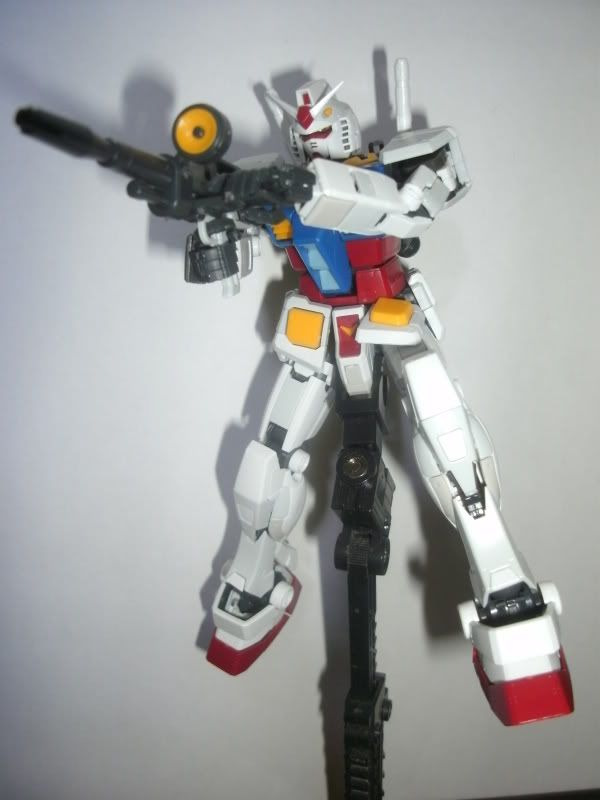 Familiar pose?
On a chain base


And then Bandai announced a Real Grade Char's Zaku II, not much of a surprise since a new gunpla line often starts with these 2 iconic mobile suits. That got me excited too, so what this space for more Real Grade action.
So what else can I tell? I've bough a new camera lately which relieved the ol' PSP Chotto Shot/Go Cam's role as this blog's official camera. The gunpla pics above are actually one of the first few shots I took with it. It's a modest 10 megapixel General Elctric model with some good macro functions. And as I have said from a
previous post
, that is just fine for me.
Finally, there's a secret project that I've already set in motion for and luckily it is going to be in full effect around next week. Stay tuned for its announcement.
Next time!